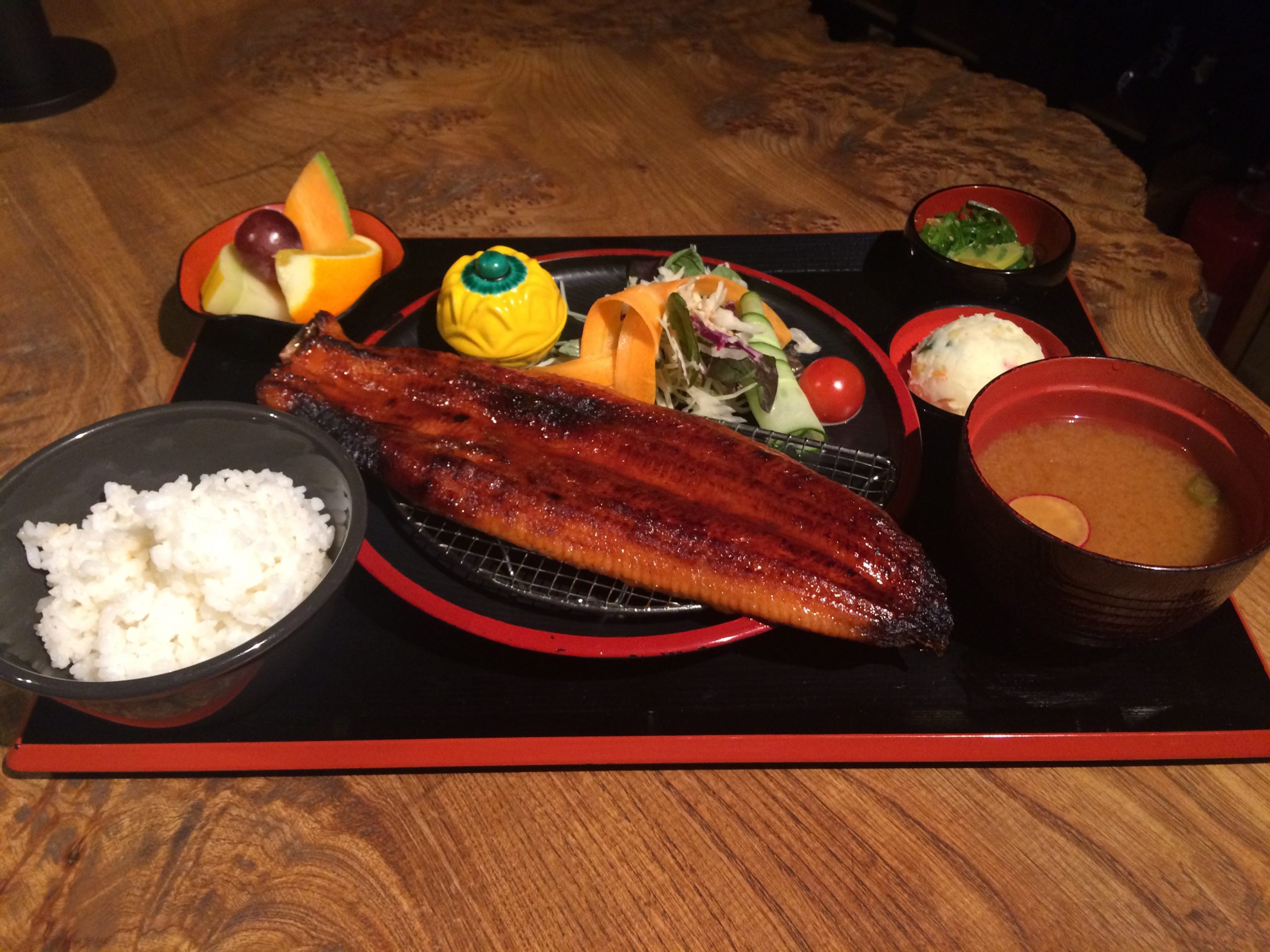 Japanese Restaurant
B E N T O
Call or mail in
your order!
Phone: +45 88 71 46 46 which is open between 5pm – 9pm
or mail us if you wish to leave an order out side our opening hours.
Mail: bento@uki.dk
Bento Copenhagen
Family run restaurant!
Bento Copenhagen is a family run Japanese restaurant located 4 minutes
walk away from Copenhagen Central Station!
*All menus include rice, salad, pickles, a scoop of japanese potato salad & miso soup!
( ALSO AVAILABLE FOR TAKE OUT PRICE
-20%

OFF )
EBIFURAI Breaded crispy fried tiger shrimp
200DKK
GYOZA Steamed & fried dumplings w. chicken
200DKK
GYOZA Steamed & fried dumplings w. vegetables
200DKK
TONKATSU Breaded crispy deep fried pork cutlet
200DKK
CHICKEN KARAAGE W. TERIYAKI Deep fried chicken with teriyaki glaze & sesami
200DKK
SAKE TERIYAKI Panfried salmon with terikayki glaze
200DKK
UNAGI Japanese style whole grilled eel w. eel BBQ glaze
300DKK
SASHIMI Our selection of tressures from the ocean (raw fish) served on a boat 
300DKK
( ALSO AVAILABLE FOR TAKE OUT PRICE
-20%

OFF )
HIYA-YAKKO Plain silk tofu w. springonion & ginger (c)
48DKK
BENTO´S MAPO TOFU Spicy tofu w. vegetables and chili (w)
85DKK
AGE TOFU Deepfried flour covered silk tofu in katsuo-dashi (w)
75DKK
TORI KARA AGE Japanese deep fried chicken (w)
70DKK
EBI FURAI Breaded crispy fried tiger shrimp (w)
98DKK
TORI GYOZA Steamed & fried dumplings w. chicken (w)
80DKK
YASAI GYOZA Steamed & fried dumplings w. vegetable (w)
80DKK
TAKO NO SUNOMONO Octopus & cucumber salad in chili vinegar (c)
70DKK
KAISOU SALADA Chili sesame seaweed salad (c)
60DKK
GOHAN Plain rice (w)
30DKK
MISO SHIRU Traditional Japanese soup (w)
30DKK
Address:
Helgolandsgade 16, 1653 København
Restaurant:
Bento Copenhagen
Business Phone:
+45 88 71 46 46